In early 2011, Wiley began the process of refreshing our company values. Our intention, as it is for most companies, was to redefine a set of core beliefs which not only encapsulated our business ethics and quality of service, but also, and perhaps more importantly, showcased our people, the very human hearts that pump life into everything we create.
I admit that I underestimated the time and effort it would take to re-establish our values. In our strategic planning meetings, we always discussed and embraced our vision and mission. It was our values that were often dismissed, overlooked, given less priority or left as traditionally strong, yet static concepts.
However, as I write this now, looking back, I recognise how much we embraced and engaged with our values, pulling them into sharp focus and giving them the strategic respect they deserve. I genuinely feel every minute of time spent and all the effort was 100% warranted and the true 'value' of this has been in the process we underwent to achieve our result.
So, what was the logical first step? Easy, we asked all our staff for their input. I personally made contact with each person, the majority in face to face meetings, and enquired about what they valued for themselves and from the company. These unique perspectives of the world and their experience working for Wiley became the essence of how we began to build the list of possible values.
This process drove home to me the profound level of commitment and family spirit Wiley has fostered over the years. It was a marvellous moment listening to Graham Harvey, one of our longest tenured Project Directors, share that his own values came from the deep sense of pride he felt working alongside my grandfather, my father and now myself. Humbled, I reflected again on how the time and effort we were taking on this initial step was being justified with every new response.
I was amazed, as the suggestions began to accumulate, at how similar the core themes were. I could sense a real rhythm in what everyone was saying, a common frequency as each person shared their personal perspectives, reasoning and gave voice to what Wiley truly meant to them. This immediately began to form the foundation of our redefined values.
It also became increasingly apparent that the newly crystallising themes were not any great leap from the traditional culture of our almost 100 year old business. We were not re-inventing the Wiley wheel or throwing the baby out with the bath water. This process allowed us to explore and more finely tune an already well-oiled Wiley machine.
From the 100 plus values we received, we started the difficult task of selecting and refining this list until only 5 would remain.
A sense of community.
Integrity in all we do.
Quality first.
Future Focus.
Empower our people.

Read the expanded meaning of our values here.
We understood that by clearly defining our values, we were establishing a toolset that empowered all our people to make better decisions.
The Wiley Values were launched in a campaign that celebrated everyone's involvement and asked for their commitment to engaging with these new ideals by really living them as they go about their daily work.
This was exemplified during Wiley's Future Planning Workshop where 5 random staff members were each assigned one of the 5 values to interpret, in their own way, and present to the rest of the participants. The results were outstanding. It became very apparent that our people have a strong connection with our values, and even though interpretation was personal, the core of the value was solid.
As the year progressed we continued to strengthen the culture surrounding and emanating from these values, starting with a set of 5 simple, yet bold icons designed to reinforce and communicate the essence of each ideal.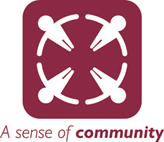 We plan to continue to connect our people with these values by the introduction of physical cues in our workplace and the implementation of exercises to expand our interpretation and connection to each other. We are asking staff for their ideas on how to communicate them to the outside world. The ongoing benefits of this process continue to present themselves as our values become an integral part of our daily worklives.
Given our reasonable growth over the past few years, the process served to induct new team members and furnished each of them with a deep understanding of who we are and where we come from and what we believe.

One of the most rewarding uses of the values is the role they will now play in each employees review process. It is important these values are revered and threaded through every aspect of our work. They are the backbone of who we are as a company and each person plays a role in modelling and emulating each value in their everyday interactions.
When behaviour comes up that is unaligned to our values, it is easier for each member of our team to manage with a strong set of beliefs that has manifested directly from the experience of the people they were designed to support.
For me personally, this process brought me closer to each member of our team than ever before and helped me see how the Wiley values elevate us above and beyond the traditional world of brand and marketing for marketing sake. Yes, we are Wiley, a premier service, design and construction firm, and proud of it. Yet, we are so much more than this.
We are a business driven by personal investment, a forward thinking entity which gives a damn; about the industry we support and serve, about the future and our role in making it a better place for everyone, about the people we partner with, design and build with, and most importantly, the people we employ, who proudly embody and howl out to the world what it means to be a member of the Wiley pack.
My challenge to other business leaders is; take the opportunity to personally connect with your people and clearly define your company's values. The results will surprise you, I guarantee it.