LATEST NEWS – Clean Energy Regulator – Third Auction
The Department of the Environment would like to draw attention to the Clean Energy Regulator's news alert regarding key dates for the third auction as summarised in the table below.
For more information about this update, please visit the Clean Energy Regulator's website.
Emissions Reduction Fund Update
The Emissions Reduction Fund (ERF) has announced a new organic waste method to aid local councils, charities, businesses and facilities in reducing their carbon emissions via separation of organic waste that would normally be directed to landfill.
Food manufacturers can benefit from this proposal by taking new innovative approaches to organic waste management, thus reducing their greenhouse gas emissions and driving higher profits.
ERF – What is it?
The ERF has been in operation since 2014 and offers incentives to businesses to reduce their carbon emissions. Applicants compete for carbon credits via an auction process and, should they be successful, are then financed for the amount of emissions they are able to reduce.
The initiative is the centrepiece to the government's $2.55 billion plan to reduce greenhouse gas emissions by 5% by 2020.
Recently, the facilities method was introduced into the ERF to encourage facilities to reduce their emissions below an established baseline level. This implores businesses to use innovative strategies that both increase production and reduce emissions.
Latest Update:
Most recently, a new initiative titled The Source Separated Organic Waste Method has been introduced to allow organisations to profit from reducing organic waste material that would normally be used for landfill.
Using organic waste in landfill is problematic as it releases harmful methane gases into the atmosphere. However, if these methane gases can be harnessed they can be used as efficient energy sources. The new organic waste method aims to benefit from this problem by encouraging facilities to separate their organic waste so it can reprocessed rather than lost in landfill.
What this means for food manufacturers:
Food manufacturing businesses are able to take advantage of this scheme by using innovative methods to separate and process food sludge. Any greenhouse gas emissions reduced by implementing a strategy will count towards an organisation's credits received from the ERF, meaning it is a worthwhile initiative for food manufacturers to consider.
There are multiple ways manufacturers can utilise this method. To be eligible the initiative requires that organic waste be separated at the time of its generation and disposed of in a treatment facility rather than as landfill.
The proposal accepts waste diversion activities that are new, expanded or aggregated and allows for multiple source separation activities to be undertaken within one project. This encourages collaboration between waste generators and managers.
Food manufacturers have the option to devise their own waste separation method and dispose of their sludge either onsite with their own treatment facilities or to transport their organic waste offsite to a dedicated facility. For example, a manufacturing company may construct their own biodigester to convert the biogas from its food sludge into renewable energy, thus reducing gas emissions and also profiting from the results.
Alternatively, food manufacturers can collaborate on a project with other businesses in order to benefit from the proposal. A local council may introduce specific organic waste bins for its local area and then send the collected waste to a food manufacturer who provides the treatment facility.
The legislation also allows for varying varieties of disposal facilities, specifically: open window composting, enclosed composting, anaerobic digestion and destruction of biogas and process engineered fuel manufacture. This allows businesses multiple options in how they choose to partake in the method.
Wiley's Process Engineering Director, Steve Christie, reinstates the importance of companies valuing productivity when advancing with ERF initiatives, rather than just energy efficiency.
"If you make productivity your focus, everyone wins. I'd be looking past energy-specific projects to productivity projects because the prize is bigger."
By taking part in this approach food organisations and manufacturers will be able to further reduce their carbon emissions in innovative ways whilst also profiting from organic waste disposal, leading to double the funding benefits from the ERF.
If you would like to discuss the ERF or the Source Separated Organic Waste Method further, contact Steve or Wiley today on 1300 385 988.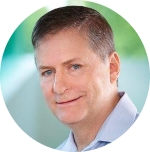 Further details about the Source Separated Organic Waste method are available on the Department of the Environment's website.
Wiley will continue to update and share news on the ERF. For more information read our previous ERF updates.