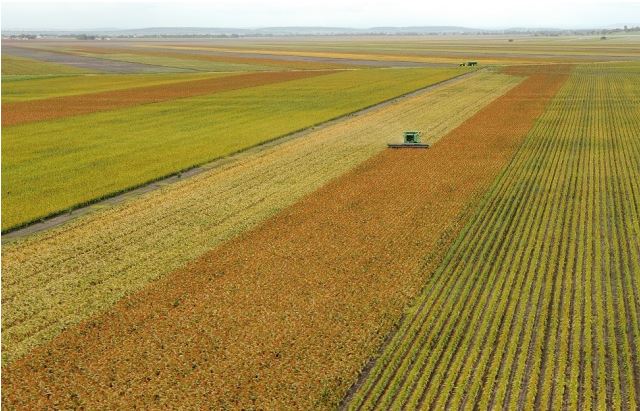 New initiative to boost global opportunities for food producing, food processing and value-adding businesses.
Nation-wide primary food producers and food processing and value-adding businesses will soon have greater support to grow their capability to secure global opportunities under a new initiative being driven by the Toowoomba and Surat Basin Enterprise, the University of Southern Queensland and other key stakeholders.
In consultation with USQ and in response to the needs of food businesses across the region, TSBE has devised the concept of Food Leaders Australia (FLA).
With the tagline "Growing Your Global Opportunity", FLA has been developed to position the Toowoomba region as a competitive and viable food-hub and to assist Australian-based and operated businesses get export-ready and access export markets and grow their overall business capability.
"Traditionally, Australia has maintained a bulk commodity export market," TSBE's General Manager for Agribusiness and Export Jo Sheppard said.
"However, research shows us that new and emerging markets in China, while still maintaining some bulk commodity demand, will increasing look to a clean, green and safe Australia to provide food produce and related services.
"This provides the sector with a very real opportunity to look at value-adding products and services from a fresh perspective."
Food Leaders Australia is a collaborative approach to providing targeted support to food producing and processing businesses to strengthen their capability whilst at the same time, positioning the region as a leader in this space.
Food Leaders Australia will call on existing providers and partners nationally where possible to provide the support required by growing businesses, but will also identify gaps where support capability could be developed right here in the region.
TSBE and USQ met two weeks ago to decide on the final brand concept to be carried out under the Food Leaders Australia banner and will join industry in the coming weeks to officially launch the initiative.
Professor Steven Raine, Executive Director of USQ's Institute for Agriculture and the Environment said the Institute was proud to partner with Food Leaders Australia to deliver research that supports business development and helps grow profitability across the agriculture value chain.
"Food Leaders Australia provides an innovative platform for businesses and industry to partner with researchers in developing new products, target new markets, reduce risks and lower the barriers for investment in new export opportunities to Asia and elsewhere," Mr Raine said.
"The Food Leaders Australia concept will help industry researchers come together with a shared vision and a clear focus on creating commercial outcomes and improved profitability for Queensland's food, agricultural and technology businesses."