The agribusiness sector in Victoria has experienced significant growth in recent years, with the industry contributing $17.5 billion to the state's economy in 2020-2021. In the same period, the sector employed 150,100 people across primary agriculture and food manufacturing.
To maintain this growth and remain competitive in the global market, transformation is key. And as specialists in food production, we have a responsibility to stay abreast of the latest technologies and processes. For this reason, our team members are encouraged to stay curious and learn from the best, which is why every time the CSIRO holds a conference, we're there.
Our Melbourne Strategy and Operations Manager, Will Passos, is leading an expansion of our services for Victorian food producers. He went along to the CSIRO's Smart Agri-Food Supply Chain of the Future Conference to report on the latest. Here's the top three things he saw.
One of the most interesting gadgets comes from an Israeli start-up called Wiliot. They designed this thing, which is called a "IoT Pixel". As you can see, it's a tiny, peelable sticker embedded with a chip and Bluetooth tag. It runs on the radio waves produced by nearby transmitters, so it requires no recharging. And it can measure temperature, making it incredibly useful for checking refrigerated conditions along a supply chain. But its primary function is to track items as they journey from place to another.
As Wiliot's Nir Drabkin told the crowd, the technology is all about identifying snags in the supply chain and employing the "internet of things" to eliminate them. With this simple sticker, you could track a shipping container across an ocean, or know where a box of red meat is on a truck journey through the outback. The tracker will identify areas of churn in real time, while generally providing peace of mind for clients. The applications for WILIoT are enormous.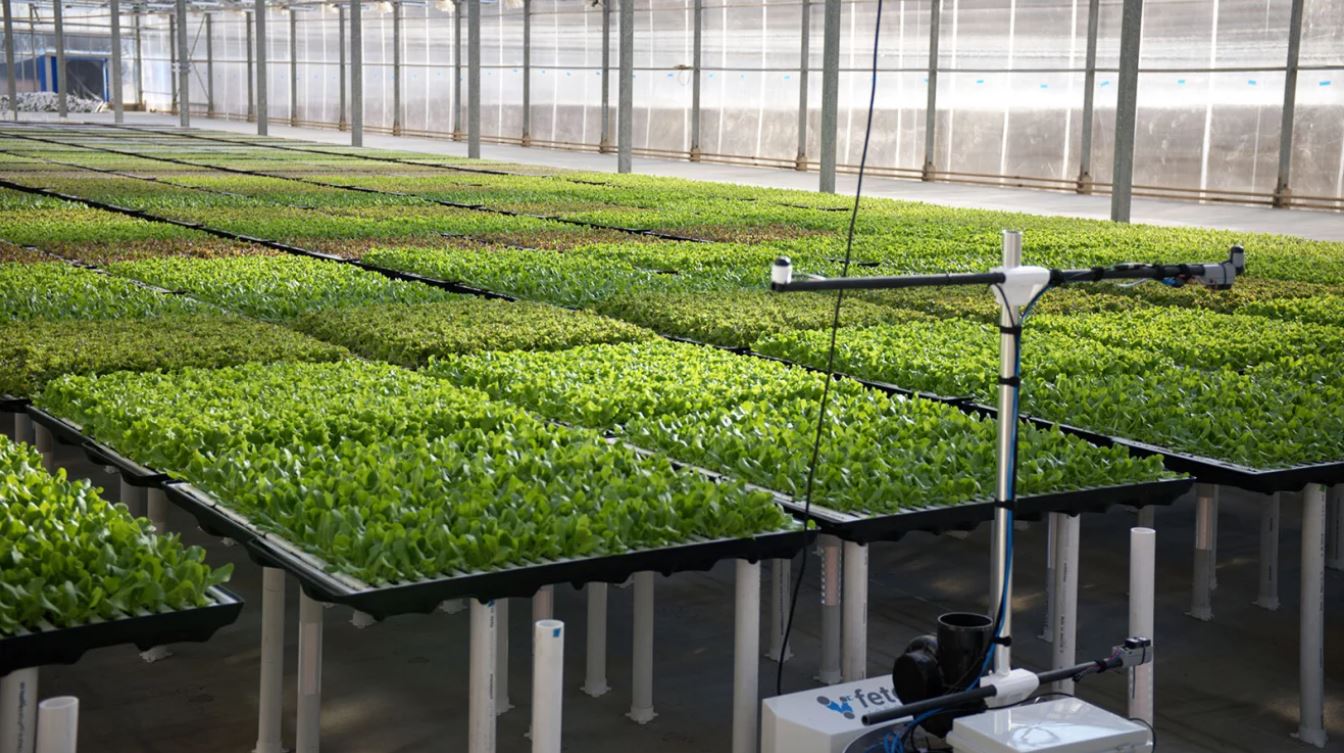 The next wow moment came via photos of this. What you're looking at is an automated greenhouse designed by a company called Hippo Harvest in Pescadero, California. Bolstered by investment from Amazon's Climate Pledge Fund, Hippo Harvest is attempting to grow produce using 92% less water and 55% less fertilisers. This is achieved via extremely precise production methods, and little to no human interaction. The whole greenhouse is utilised for growing space, because the plants are moved by robots from below. It's basically like an automated storage and retrieval system, except that all storage space is covered in plants.
Anna Reid from Amazon was on hand to explain how the company hopes systems like this can reduce land use by the agricultural sector, while cutting down inputs such as water and pesticides.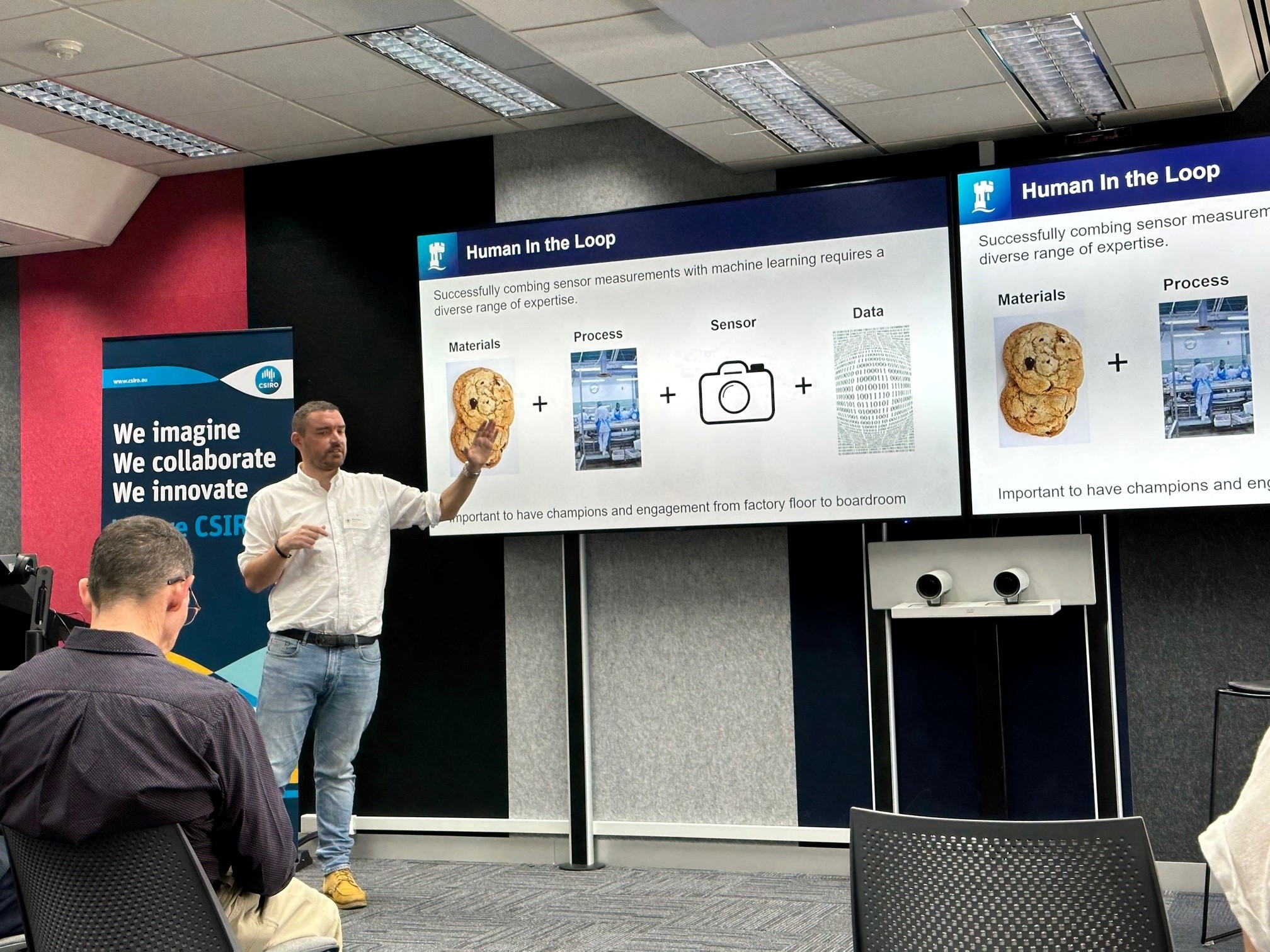 Will's final nomination for from CSIRO wasn't a gadget, but an insight. In the above photo, Nick Watson from the University of Nottingham delivered a talk about food and beverage manufacturing the UK. It was a great talk, but the major insight was that they're dealing with all the same problems we are. They're also battling post-covid labour shortages, rocketing power prices and a general lack of livestock and animal feed. Nick suggested there would be no easy answers in the UK, which is probably the same here, but it's nice to know that we're not alone with these issues.
For more information on any of the above, or to discuss how we can advise on the latest food processing systems, facilities and upgrades, you can contact Will at william.passos@wiley.com.au